In 2017, Canada was the United States biggest export market for 33 states, and exports to Canada across the country totaled $282.3 billion. Both China and Mexico are the top export market for 5 states.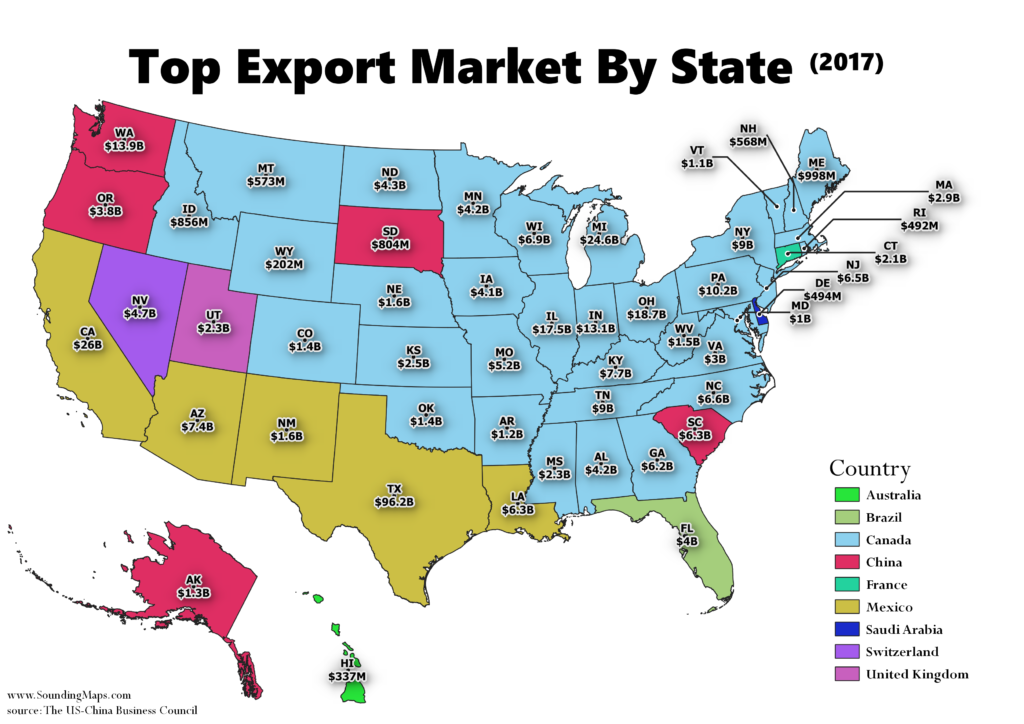 Interestingly, Nevada's major export was gold which totaled $6.285 billion. $4.7 billion of which went to Switzerland.
The largest single trading partner for a state was Texas and Mexico ($96.2 billion Oil & Gas).
sources: Estimated by The Trade Partnership (Washington, DC)., The US-China Business Council