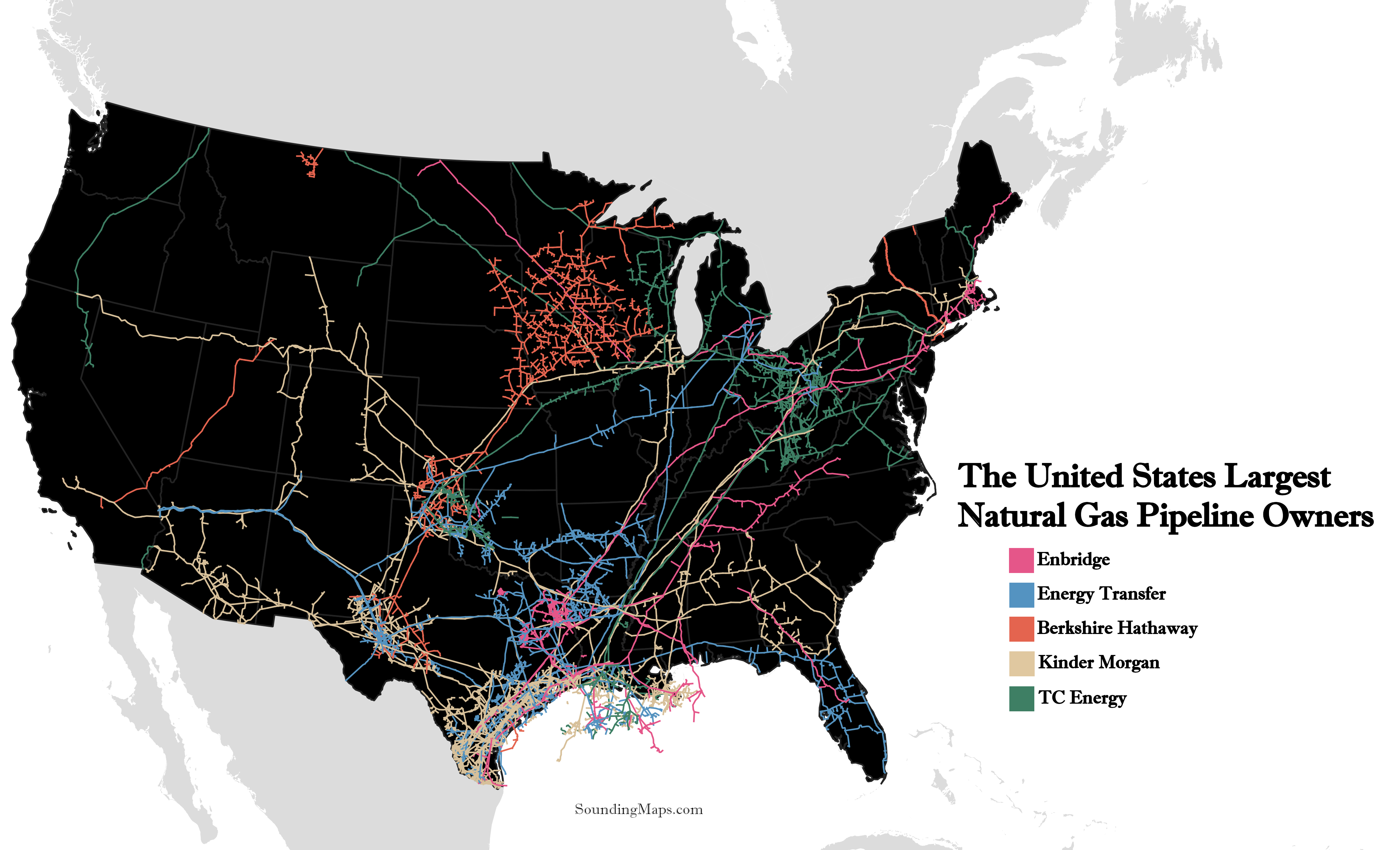 The Natural Gas Pipeline Landscape in the United States
Categorized by pipeline company, this is the extensive map of natural gas pipelines in the United States. The natural gas pipelines in the US, are dominated by 5 large players.
By exploring the map above, you'll get a better understanding of their pipelines and the extent of their reach. Also included below is a detailed summary of each companies pipeline miles, storage, transportation, and working capacity.
Enbridge is mapped in pink throughout the South East of the Unites States and throughout Appalachia. Energy Transfer hosts the majority of their pipelines throughout the South of the Unites states, heavily in Texas and Louisiana. Berkshire Hathaway's subsidiary Berkshire Energy is concentrated throughout Minnesota and parts of North Dakota, South Dakota, and Iowa, Kansas and Texas. Kinder Morgan appears to have pipelines sprawling across the entire United States with a heavy concentration along the Gulf of Mexico. TC Energy operates a granular network throughout West Virginia and Pennsylvania with long lines heading through the Midwest and south towards Louisiana.
Data Gathering Process for the Natural Gas Pipeline Operators
The data used in this map was provided by the Homeland Infrastructure Foundation and was last updated on August 23, 2019. With 253 individual operators, it was important to sift through the data to determine the respective owners of each pipeline. In some cases, multiple companies had ownership percentages of a single pipeline operator, so we attributed the pipeline to the company with the majority ownership.
The natural gas pipeline industry plays a crucial role in delivering clean, abundant energy to communities across the country much similar to how our railroads transport energy across our country. And with a vast network of pipelines crisscrossing the United States, a few major players dominate the industry. In this post, we will take a closer look at the largest natural gas pipeline owners in the US and bring their pipelines to life on a map.
Top 5 2022 Natural Gas Pipelines
1. Energy Transfer – $36.66 Billion Market Cap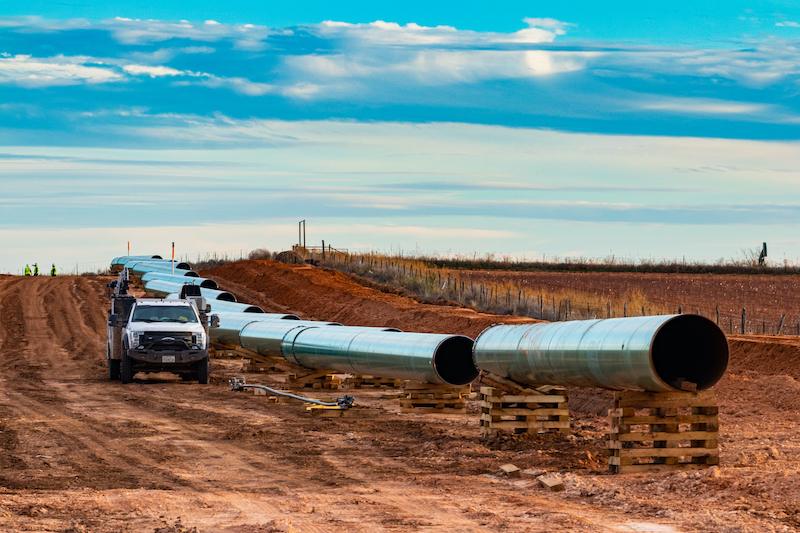 Energy Transfer is one of the leading natural gas transportation companies in the United States.
It has nearly 90,000 miles of pipeline, 235 Bcf of working storage capacity, and more than 75 natural gas processing and treating facilities.
The Energy Transfer pipeline map showcases the presence in Florida and the dependence on them for natural gas throughout the southern portion of the state.
2. Kinder Morgan – $40.63 Billion Market Cap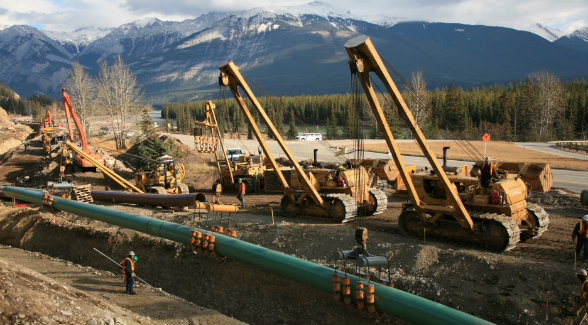 Kinder Morgan is a well-established energy infrastructure company that has been at the forefront of the natural gas pipeline industry for over 75 years.
The company has nearly 70,000 pipeline miles owned or with an interest in and 700 Bcf of working storage capacity.
Moreover, 40% of consumed in the U.S. transported by their pipelines.
3. TC Energy – $39.85 Billion Market Cap

TC Energy, formerly known as TransCanada, is a leading energy infrastructure company with a focus on the safe and reliable delivery of energy.
The company has a rich history dating back to 1951 and has since grown to become a major player in the North American energy sector, with a significant presence in the natural gas pipeline industry.
With more than 30 storage locations in four states, TC Energy has enough capacity to handle almost 630 billion cubic feet (Bcf) of natural gas. Their transport capability spans nearly 58,000 miles.
4. Berkshire Hathaway –$681.77 Billion Market Cap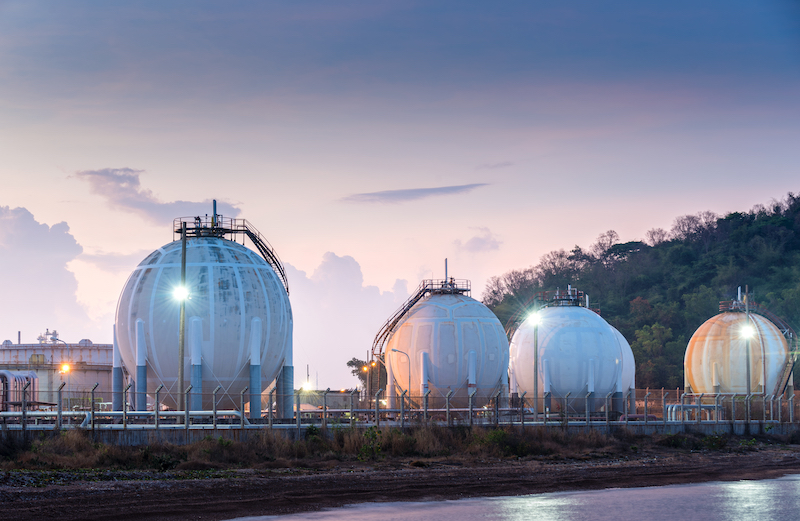 The predecessor to Berkshire Hathaway Energy was a company called "MidAmerican Energy Company." MidAmerican Energy was originally incorporated in 1995, and it was based in Des Moines, Iowa.
In 1999, Berkshire Hathaway acquired a controlling interest in MidAmerican Energy, and eventually changed its name to Berkshire Hathaway Energy in 2014.
The successor, Berkshire Hathaway Energy is an interstate natural gas transmission and storage company now headquartered in Richmond, VA.
The company boasts a 756 Bcf natural gas storage capacity and 420 Bcf of working gas capacity. in 2021, BHE Pipeline Group transported Approximately 15% of the natural gas consumed in the U.S.
5. Enbridge – $79.17 Billion Market Cap
Enbridge is a leading energy infrastructure company with a rich history dating back to 1949. The company, founded in Canada, has grown into a major player in the North American energy sector, focusing on natural gas pipelines.
Their operation includes 161.7 Bcf of net working storage. In 2022, Enbridge transported about 25.7 Bcf/d. While not a leader in the natural gas industry, in 2022 their operation included 161.7 Bcf of net working storage and transported about 25.7 Bcf/d.