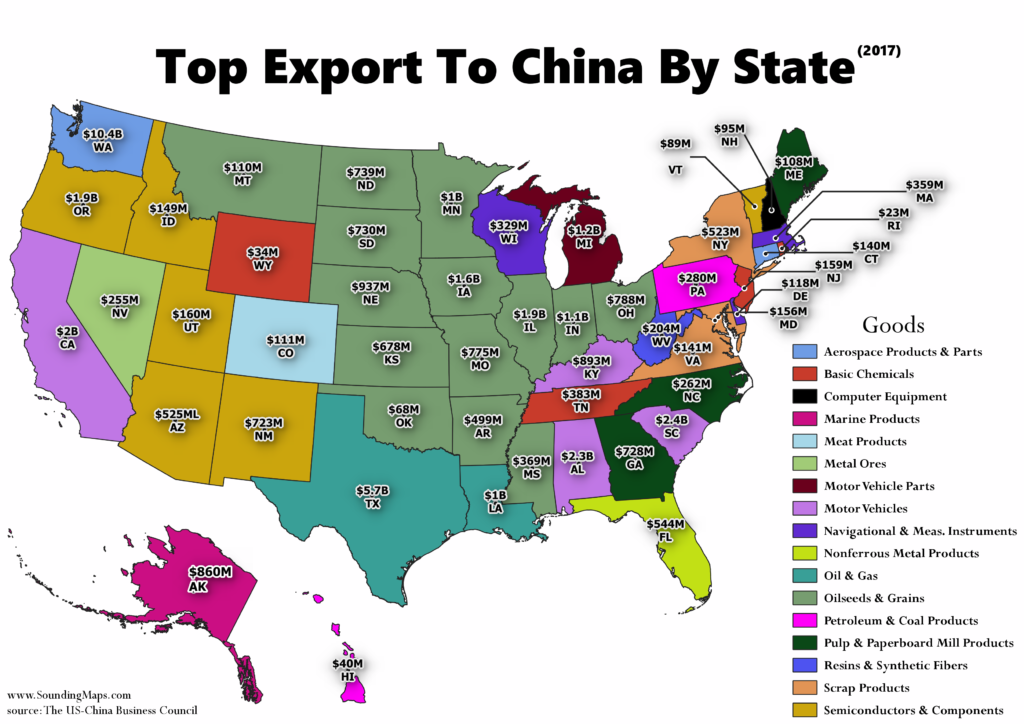 United States goods exports to China continue to outpace export growth to the rest of the world. In 2017, the United States exported more goods to China than ever before—more than $127 billion. US exports of goods to China have grown by 86 percent over the last decade, while exports to the rest of the world grew by only 21 percent.
In 2017, the top US goods exports to China included aerospace products and parts, oil seeds and grains, and motor vehicles
China was a top market for US goods exports in 2017, with only NAFTA partners Canada and Mexico buying more goods last year. It was also the third-largest market for US services exports, following the United Kingdom and Canada.
sources: Estimated by The Trade Partnership (Washington, DC)., The US-China Business Council