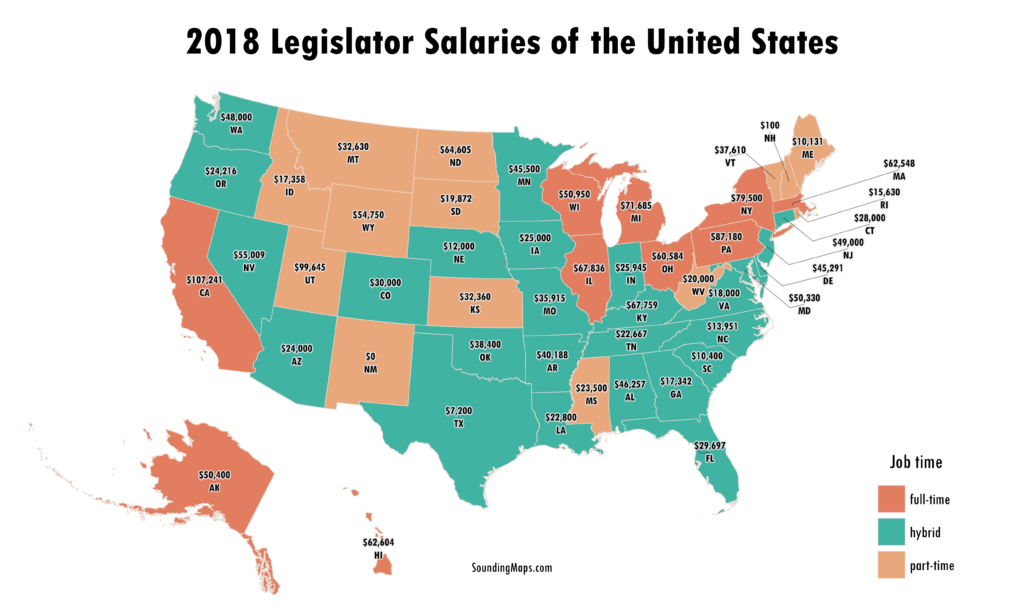 This map shows various legislator salaries of the United States. There are full-time, part-time, as well as hybrid legislatures. Not only are legislators attending legislative sessions and voting on proposed laws throughout the year, but they also spend time visiting constituents, campaigning, and seeking funding from other districts. These categories of legislators will receive a varied compensation.
Full time legislators have large staffs and tend to be compensated highest in the nation. As a result, these states require 80 percent or more time constituting a full-time job.
Part-time legislators have the smallest of staff sizes. They are often called traditional or citizen legislatures and are often found most in small population rural states.
Hybrid legislators fall in the middle.