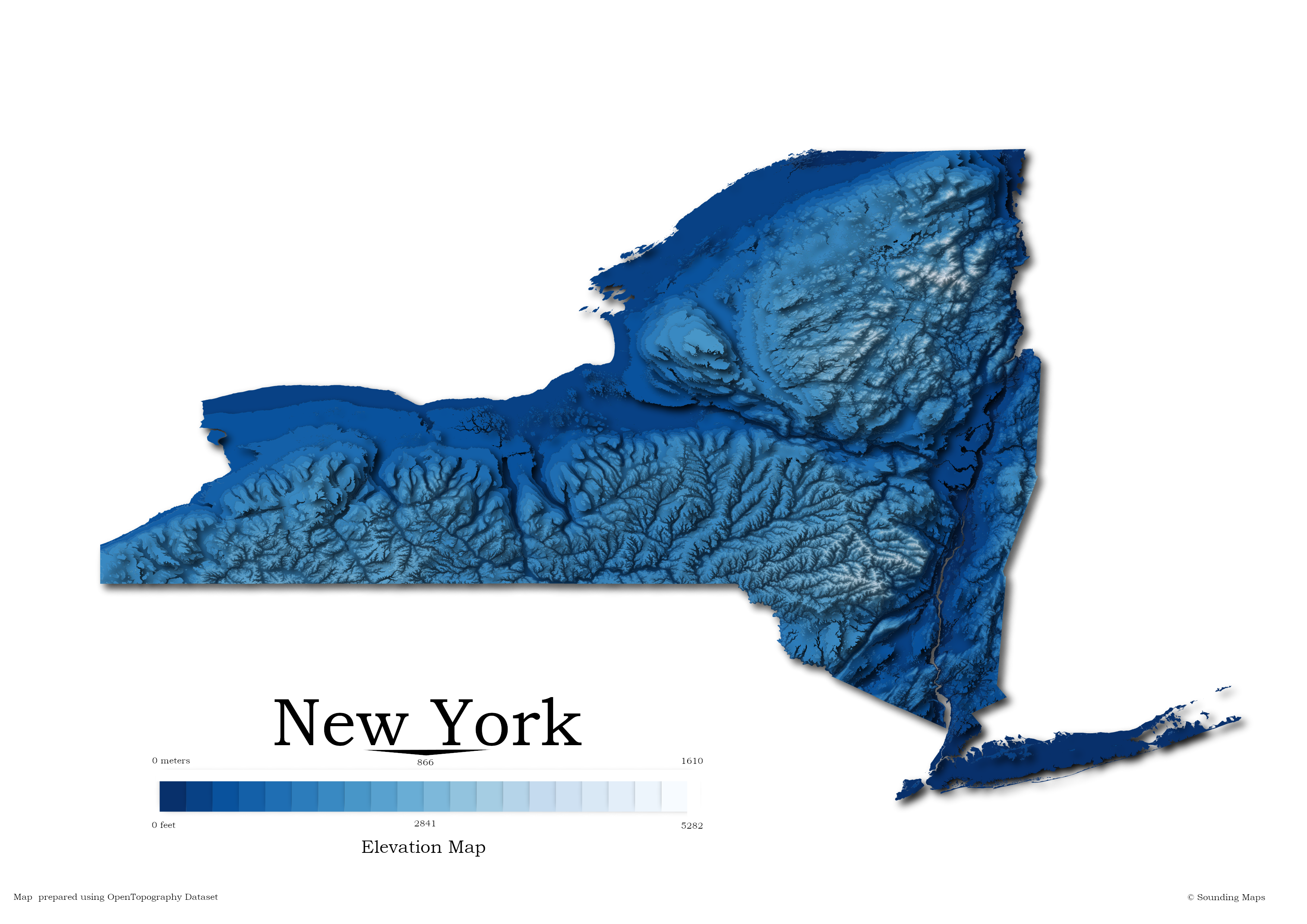 Contour Elevation Map of New York State
In the New York elevation map, each contour represents a change of 100 meters or 328 feet.
Mount Marcy, located in the heart of the Adirondacks, at an elevation of 1610 m / 5282 ft. is the highest point in New York State.
The lowest point of New York is sea level at 0 m / 0 ft which surrounds Long Island.
From the map, it's easy to identify where interstate 90 (I90) runs. Beginning in Albany, I90 stretches across low elevation through Rochester, Syracuse, Rome, Utica, and Albany.
New York Map Datasets
The data was prepared with QGIS and data provided by Open Topography. OpenTopography facilitates community access to high-resolution, Earth science-oriented, topography data, and related tools and resources.